<![if !vml]>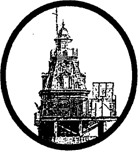 <![endif]>
<![if !vml]>
<![endif]>
Upcoming activities for The Delaware Bay Lighthouse Keepers and Friends Association
              Saturday, July 26th 2008  SUMMER MEMBERSHIP MEETING To be held at Hereford Inlet Lighthouse. Social time starts at 10:15 a.m. with coffee, tea, donuts, etc. The Business Meeting will be held at 11:00 a.m. followed by lunch around 12:00 noon. The meeting will be held outside at the GAZABO. Steve Murray and Betty Mugnier will present the history of Hereford and explain the arrangement and concept of Anglesea Village. A tour of Hereford Lighthouse is planned.
Saturday and Sunday October 18th and 19th NJLHS Challenge Weekend Volunteers needed: Contact President Angelo or Peggy Stapleford.
Saturday October 26th 14th ANNUAL KEEPERS REUNION/BANQUET at the Sea Isle Yacht Club…Full details in the Fall Issue of the BAY RUN.
Please mark your calendars! ! You won't want to miss any of these interesting events
------------------------------------------------------------------------------------------------------------------------------------
In Memory of Carole F. Reily Founder and President
<![if !vml]>
<![endif]>December 15, 1937  July 6, 2007
President and Founder 1995 to July 6, 2007
The Tide Rises, The Tide Falls
By Henry Wadsworth Longfellow
                                          The tide rises, the tide falls,
                                          The twilight darkens, the curfew calls;
                                          Along the sea-sands damp and brown
                                          The traveller hastens toward the town,
                                                 And the tide rises, the tide falls.
                                          Darkness settles on roofs and walls,
                                          But the sea, the sea in the darkness calls;
                                          The little waves, with their soft, white hands,
                                          Efface the footprints in the sand,
                                               And the tide rises, the tide falls.
                                         The morning breaks; the steeds in their stalls
                              Stamp and neigh, as the hostler calls;
                    The day returns, but nevermore
                       Returns the traveller to the shore,
                            And the tide rises, the tide falls.
Carole's Memorial Cruise
September 7th 2008
Boarding by 3:45 PM